THE OLIVER HOUSE
CARY NC
Whether for you or a loved one, Oliver House offers a caring atmosphere, an active community, and a comfortable, secure lifestyle for our residents.
About Oliver House
At Oliver House, our mission is to lend a helping hand. For many people, the aging process is fraught with fear and uncertainty. We want to change that.
Memory Care Cary North Carolina
People dealing with memory loss can vary greatly in condition from one day to the next. As such, we strive to make each day as special as possible. Our staff members work tirelessly to cultivate authentic connections with our residents, building an unparalleled culture of respect and compassion. We consider ourselves guests in the lives of the people we care for, and we take the responsibilities of that position seriously.
Alzheimer's and other forms of dementia are often devastating both to the people who suffer from them and to their loved ones. Families looking for memory care in the Cary area will find great comfort at Oliver House. We pool all of our knowledge, skills and resources and direct them toward alleviating the pain brought on by memory loss.
We are proudly serving Wendell, Raleigh, Cary, and nearby cities. Oliver House handles Senior Care, Independent Living, Memory Care, Short-term Stays and more.
Call us today at: (919) 374-3478 for more information on products and services. On-call Physician Services, Building & Grounds Maintenance, Dementia Care, Private Spa, Memory Care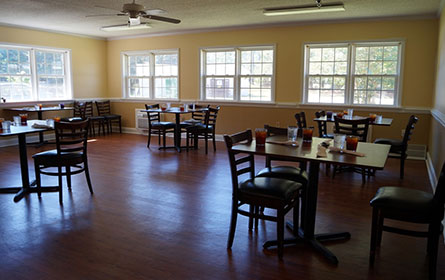 CALL

Call us

(919) 374-3478