THE OLIVER HOUSE
27602
Whether for you or a loved one, Oliver House offers a caring atmosphere, an active community, and a comfortable, secure lifestyle for our residents.
About Oliver House
Oliver House is operated by Affinity Living Group, a nationally renowned provider of aging life care. Our organization's mission is to champion the value and dignity of every person under our watch, meeting all challenges that arise with a combination of positivity and originality. Our care plans are designed to help elderly people living in the North Carolina area enjoy as much independence as possible while also providing them with targeted and proficient assistance when necessary.
Independent Living 27602
Oliver House is located just 12 miles from the crowds of Raleigh, so you can venture into them as rarely or as frequently as you desire. Transitioning to independent living in 27602 lets you enjoy the numerous cultural activities available in the surrounding area without having to pause to mow the lawn. Give us a call at 919-366-9737 to find out how Oliver House can help you or your loved one navigate the journey of aging and the many twists and turns along the way.
We are proudly serving and nearby cities. Oliver House handles Senior Care, Memory Care, Short-term Stays and more.
Call us today at: (919) 374-3478 for more information on products and services. Complete Dining Program (3 Meals & Snacks Daily), Special Diets as needed/required, Full-service Housekeeping, Alzheimer's Care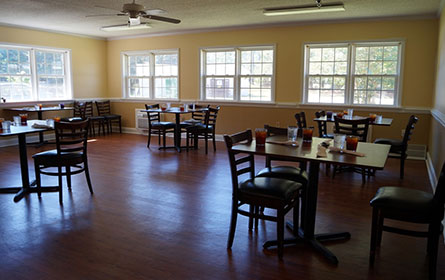 CALL

Call us

(919) 374-3478